Georgia Salvage Dealers Seeing Impact of New Law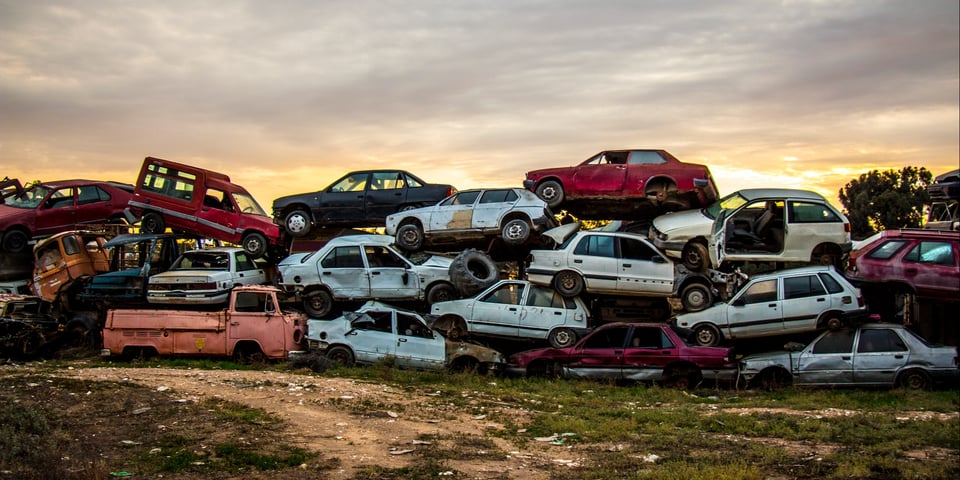 A Georgia law passed in 2021 has some ADD customers scratching their heads. If you are a secondary metals recycler, parts dealer, or scrap metal processor, you may have had some paperwork rejected by the Georgia Department of Revenue. That's due to the department's enforcement of the law requiring that as of September 1, 2021, Salvage Dealers are required to cancel all titles through Auto Data Direct.

In its letter to industry members, the department states it is no longer accepting title cancellation paperwork. The law requires those entities to report certain title cancellation information and National Motor Vehicle Title Information System (NMTVIS) information to the department. Those requests now must be submitted electronically through ADD. In a memo issued earlier in 2021 alerting industry to the change, the DOR explained the instances this change in the law impacts.
When the Salvage Dealer must report all vehicles purchased within 48 hours of close of business, the report must be filed electronically through ADD.

When a Salvage Dealer accepts a vehicle owner's affidavit regarding a vehicle or trailer at least 12 model years old, the Salvage Dealer must provide the affidavit to the Department electronically through ADD. The Salvage Dealer must still retain the original affidavit for at least two years.
The DOR memo also points out the Salvage Dealers should not send certificates of title or license plates to the department but instead should securely destroy the original certificate of title and cancelled plates in a commercially acceptable manner. They point to the industry standard of destroying items on a regular basis, like weekly, and keeping a log of those items destroyed, but please be aware that businesses must follow their licensing requirements and may need to maintain the physical titles with "Cancelled" stamped on them and the completed MV-1SP forms for those vehicles purchased without title for 3 years to meet their licensing requirements, plus businesses need to check with their accounting departments as paperwork may need to be keep physically for a longer period to satisfy tax requirements.
Please note that the electronic reporting has been in effect since July 1, 2012, but there was a law that required businesses to also send the physical copies to the GA DOR. This recent change only affects the physical handling of the paperwork. Now the GA DOR is rejecting any paperwork for cancelled titles and MV-1SP forms and sending it back to the businesses.
Your ADD team understands that changing rules can be confusing. That's why we're focused on staying on top of those changes and modifying our tools to meet industry needs. For more information on how to comply with the September 1, 2021 requirements, call customer service at 850-877-8804.