Celebrating 25 Years of Auto Data Direct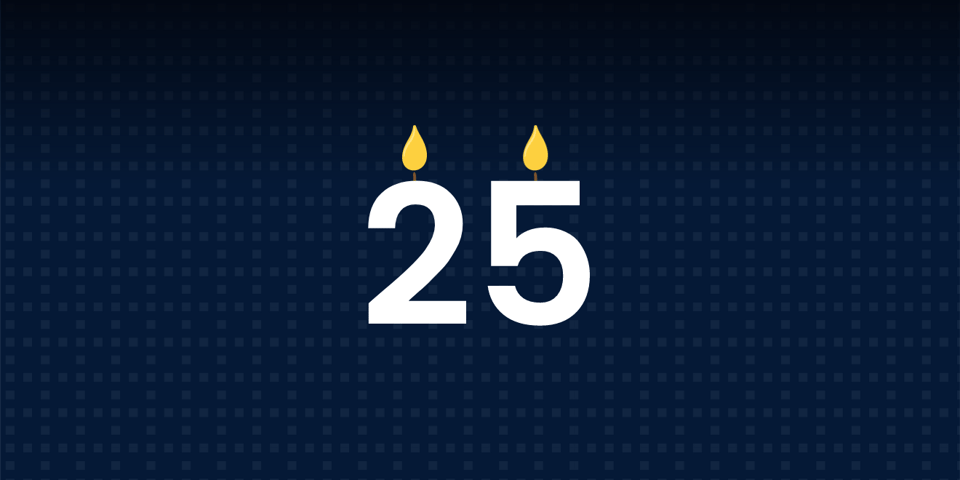 In the late 1990s, the internet was still young, but the ability for computers and data systems to communicate was already opening doors for entrepreneurs. In September 1999, Jim Taylor, Ben Taylor, and Chris Gamache saw an unmet need in the automotive industry. Together, they created a company with a clear mission: revolutionizing the way automotive industries manage their government and business transactions by leveraging new technology.
That company was Auto Data Direct (ADD).
As we celebrate our 25th anniversary, we want to take the time to look at the journey of innovation, excellent customer service, and adaptability that has defined us.

The Early Years
Our journey began in Florida, where our company gained access to title information and driver's license data. The concept was simple: to allow dealers and towing professionals to electronically access records and merge data into forms, reducing errors from manual data entry. This significant step streamlined title applications and ensured accurate information for lien notifications and sales.
What set us apart was our commitment to providing customers with accurate, real-time data to support critical transactions in a time when batch processing was the norm. In 2007, we started obtaining real-time records from Texas, setting the stage for our national expansion. By the end of 2009, we'd secured contracts with several states.
This innovative service, now known as DMV123, has evolved to encompass a total of over 40 jurisdictions, with plans for further expansion.
DirectPost-Office
DirectPost-Office (DPO) was another milestone in our journey. Launched in 2003, DPO gave the Florida towing industry the ability to send certified mail notifications electronically, eliminating the need to visit the post office. As we expanded to additional jurisdictions, the service allowed customers to efficiently send lien notifications to owners across multiple states. Our active involvement in government relations and legislative actions facilitated our success in expanding DPO nationally, fostering our reputation for promoting efficiency within the industry.
ADDTag
In 2008, we worked with the Florida Department of Highway Safety and Motor Vehicles to become a web portal for Florida dealers to report temporary tags and registration data directly to the department's real-time database. As dealerships evolved, we adapted, ensuring they could seamlessly transition to electronic systems. Since then, we've been exploring opportunities for ADDTag to benefit dealers in every state.
NMVTIS
The National Motor Vehicle Title Information System (NMVTIS) marked a significant turning point for our company. In 2009, we became the first access provider for title history reports in collaboration with the American Association of Motor Vehicle Administrators (AAMVA). In addition, we expanded our service offering by becoming a NMVTIS consolidator, opening doors to the recycling, salvage, and insurance industries. Our innovative solutions met Department of Justice requirements and established our company as a leader in national vehicle reporting.
ELT
Another milestone was the introduction of Electronic Lien and Title (ELT) services in 2012. As states transitioned to electronic titling solutions, we seized the opportunity to become a vendor in Florida and extended our services to other states through strategic partnerships.
Reynolds and Reynolds
Being acquired by Reynolds and Reynolds in 2018 further strengthened our market position, aligning us with sister company Secure Title Administration.
Looking back on our 25-year journey, it's impossible to ignore those who helped get us to where we are today: our customers. Without you, ADD would just be an idea. It is those who use our services every day who make the company unique. Talking to customers, getting feedback, and hearing what you need has allowed us to reach new milestones and continue to grow.
Thank you for your support over these 25 years. We look forward to moving into the future together.